In the market now a days there are many types of music production softwares available, but there are a few softwares which are best in the market. These softwares are also known as Digital Audio Workstations. All softwares work in the same way but the interface of Digital audio workstations are different from each other which makes difference of handling as well as make them better from each other. There are top 5 Digital audio workstations in our list. Here is the list of Top 5 World's best music production softwares (DAW).
5. FL studio
Fruity Loops is the Digital audio workstations and well known as FL studio which is developed by Belgian the company "image-line". FL studio is available on Android, iOS, macOS and Windows. The author of FL studio is Didier Dambrin. It's first official launch was done in early 1998 and also available in two languages English and Dutch. It's latest version FL studio 20 will be coming soon.
4. Steinberg Cubase
Steinberg Cubase software was used for music production since many times in past, it made by the Hamburg company Steinberg and developed by Steinberg Media Technologies. It was first launched in 1989. Steinberg Cubase wors on windows and macOS. Latest version of Steinberg Cubase 9.5.10
3. Reason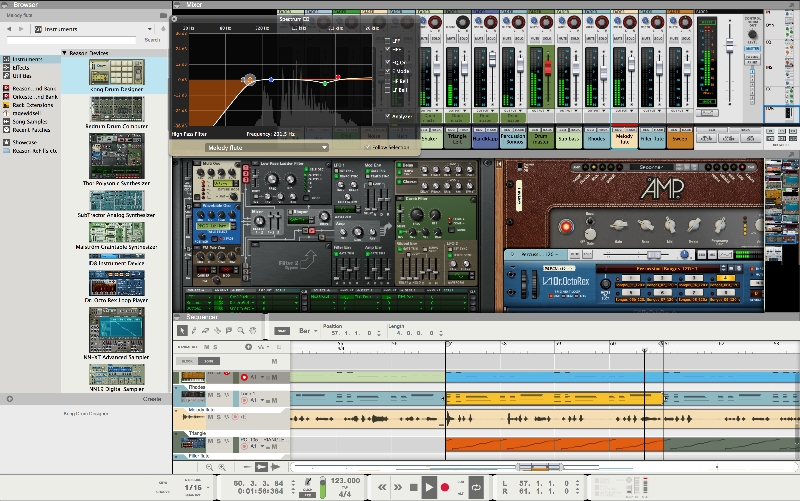 Reason is a digital audio workstation for music production and audio editing. Reason is from the Swedish software developers Propellerhead Software. Latest version of Reason digital audio workstation is 10.1 and works on windows and macOS.
2. Logic Pro
Logic Pro is a digital audio workstation used for music production and audio editing. It was developed by German software developer C-Lab in early 1990's. This is one of the best software in market for music production but due to compatibility with only macOS and there is no version available for windows use, gives it a disadvantage. For this software mac is basic requirement and its latest version is Logic Pro 10.11.
Ableton Live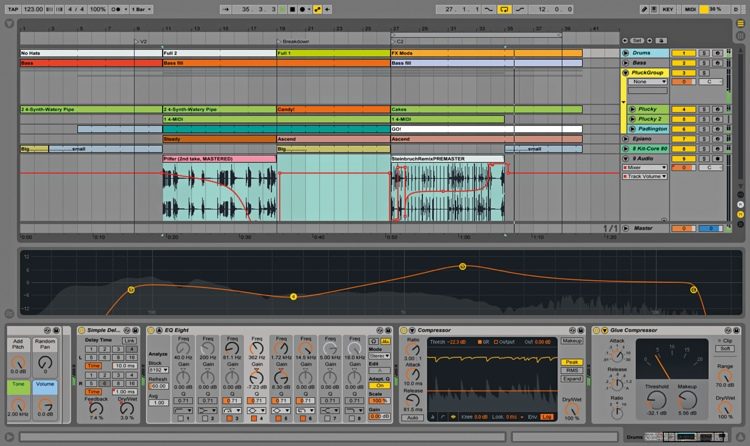 Ableton Live is a digital audio workstation used for music production and audio editing. This software is available in many versions like Ableton live 9 and its latest version is 10.0.1. there is a live feature in the Ableton that it can be used as on live stage by attaching devices like DJ console and launchpads also. Almost every feature is their which DAW needs.